Family-Owned Property Management Services.
Looking for a Property Manager with several decades of experience? Turn to the best!
Great North Property Management provides services to more than 350 associations totaling over 25,000 units throughout New England. 
We're large enough to handle complicated requests but small enough to provide undivided attention and superior customer service. As a family-owned company, we're committed to each of our clients. We treat you like you're family too.
A Difference You Can Trust
At Great North, clients benefit from unsurpassed service, extensive knowledge of the marketplace and a team of tirelessly dedicated property management and accounting professionals. After several decades in business, Great North has developed a formula that works for associations, boards and homeowners. As a result, the company boasts one of the lowest client turnover rates in the industry.
Serving Clients Across New England
We deliver superior management services to active adult communities, industrial/commercial clients, community associations, financial institutions and resident-owned communities.
Great North has a proven track record of successfully meeting the property management needs of a wide range of clients and associations. 
"Great North fulfills their promises. Services are delivered, on time, pleasantly, and also with a degree of care and concern for the owner and/or the tenant. With Great North, if you have an issue, they'll give you suggestions of who to contact and guidelines around pricing so you know you're not being taken advantage of. They are a tremendous resource and, for busy people, that's priceless. "
Contact us for a free consultation!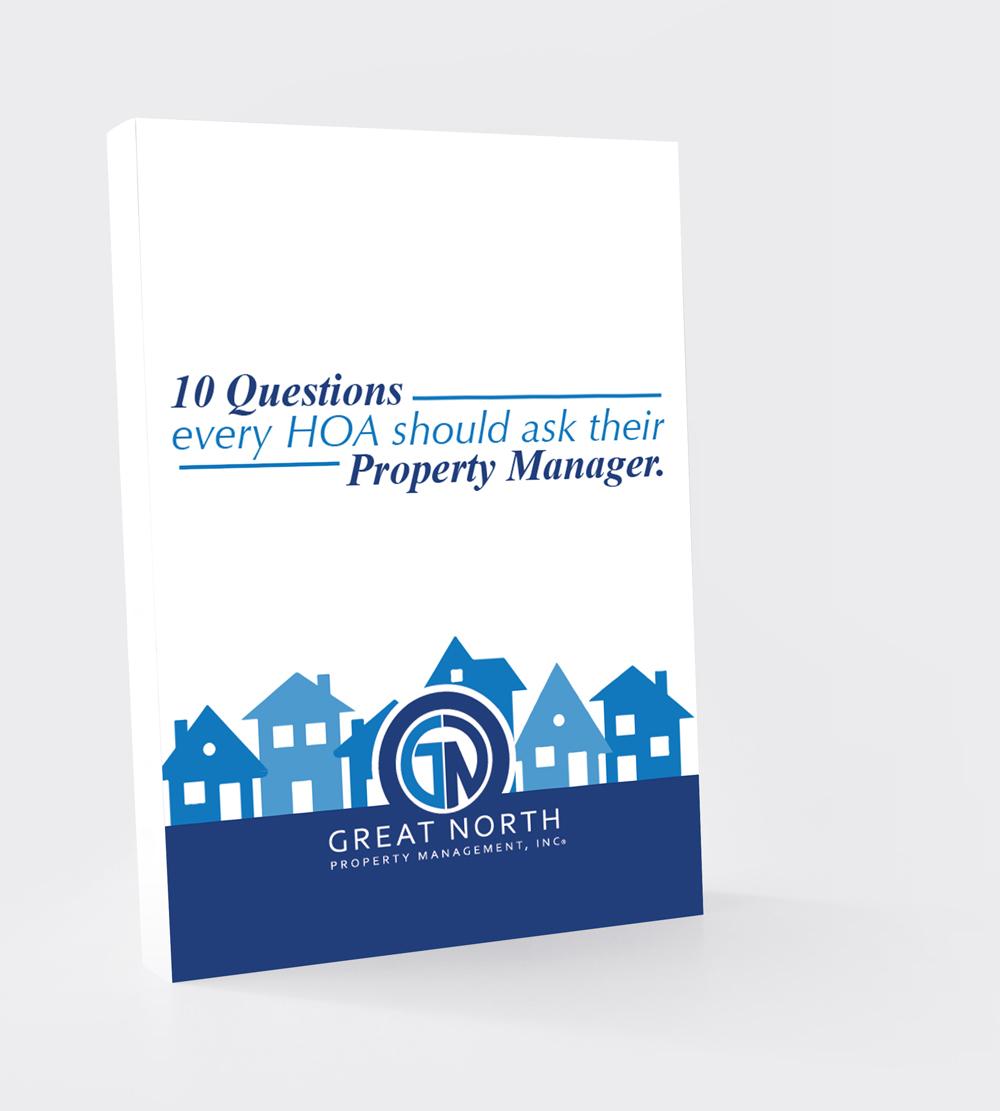 10 Questions every HOA should ask their property manager. Sign up with the form below and you'll receive your FREE eBook to your inbox.  We can't wait to talk with you about your goals and answer any questions that you may have.
Let's Map Out a Strategy.
If your condo association is located in New England, give us a call! We have many regional offices throughout New England to serve you. Turn to us for the kind of superior service our local, family-owned company is founded on.  We're here for you, so let's map out a plan together.